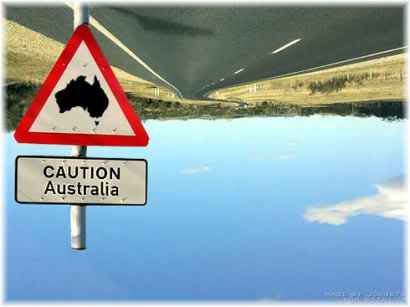 One of the things that is hugely annoying about living in the Southern hemisphere is the huge mark up we seem to pay on almost everything just for living on the wrong side of the planet.
This is especially clear in things like airfares. As the Age reported today, Australians pay  twice the price to fly from Australia to the UK as the British do to fly to Australia (this is taking into account the exchange rate, comparing $Au to $Au).
Qantas' spokeswoman yesterday said the difference between UK and Australian pricing on the route was a result of factors including seasonality, exchange rates and passenger demand.
Britons were still recovering from the effects of the global financial crisis and special discounts were needed to stimulate UK demand to travel to Australia, the spokeswoman said.
It's hard to think of when I've heard a bigger load of tosh. The airfares were priced like this before the recession, despite the exchange rates or seasons. It is absolutely clear that Australians and NZers are simply being ripped off by the airline. I hardly think Australians should be made to subsidise the travel arrangements of Brits. The fact is that airlines might say it depends on the exchange rates but they never lower the prices for Australians when the Aussie dollar is high (as it is now). And um, excuse me airlines, but if twice as many Aussies flew to the UK and back, then surely you wouldn't need any British bottoms on the seats at all??